Tile Assembly. Done in the same fashion as the shell - all butt joints cut short on certain sides by .75 inches so the tiles line up into perfect squares. Once finished they're going to be sanded , plastered, and then sanded again.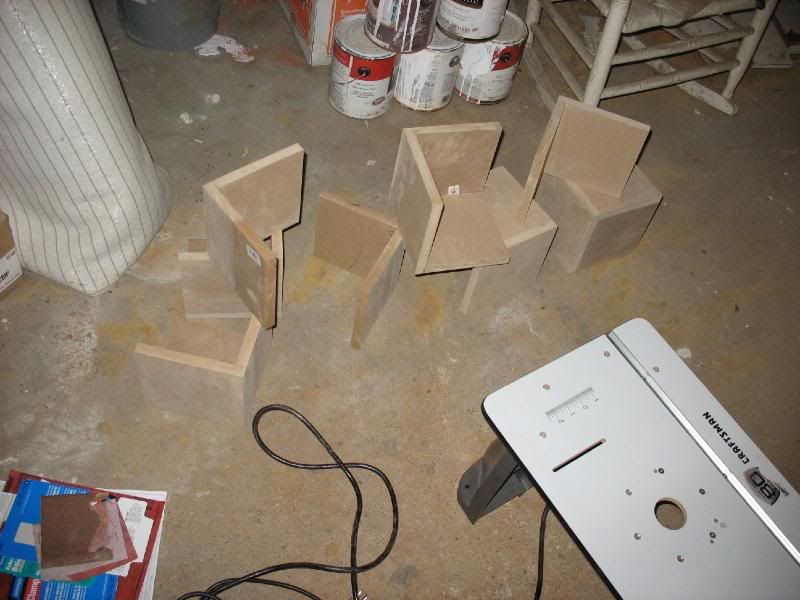 Corners and sides assembled before routing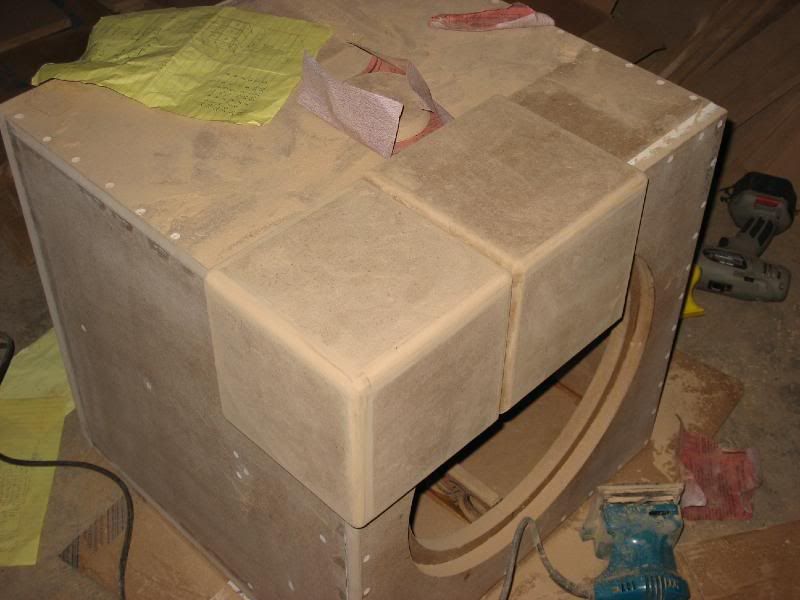 The two prototype tiles - I finalized one corner and side before doing the rest to verify my method - I think they turned out pretty well!
Routing the tiles with the 1/2" round over bit on my routing table - absolutely necessary for this type of work.
5 tiles need to be trimmed for the amplifier and 8 need to be cut for driver. This piece is backing the top right corner of the amplifier. The cut will be made with my Nokogiri and then routed down.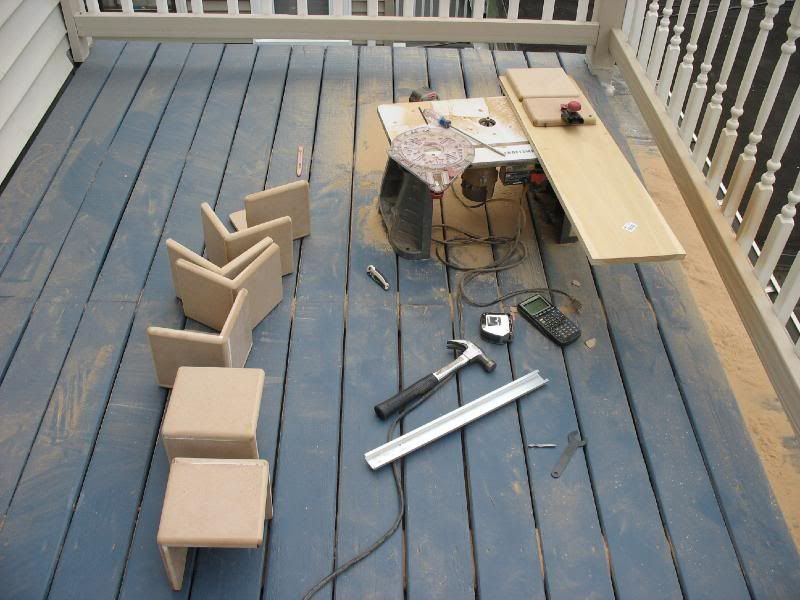 The first set of tiles rounded over with the driver cutting assembly
In order to cut the circle for the driver into the tiles I attached some scrap wood to my routing table. I then attached my circle cutting jig to one piece and measured a 7.5" radius from the pivot point to where the driver would sit against the tile. Rinse and repeat 8 times.
Dry fitting all the newly cut tiles. All tiles need the same plastering as the shell for cosmetic reasons - painting and sanding will make you forget you're looking at wood...