Trim away all excess glue when assembling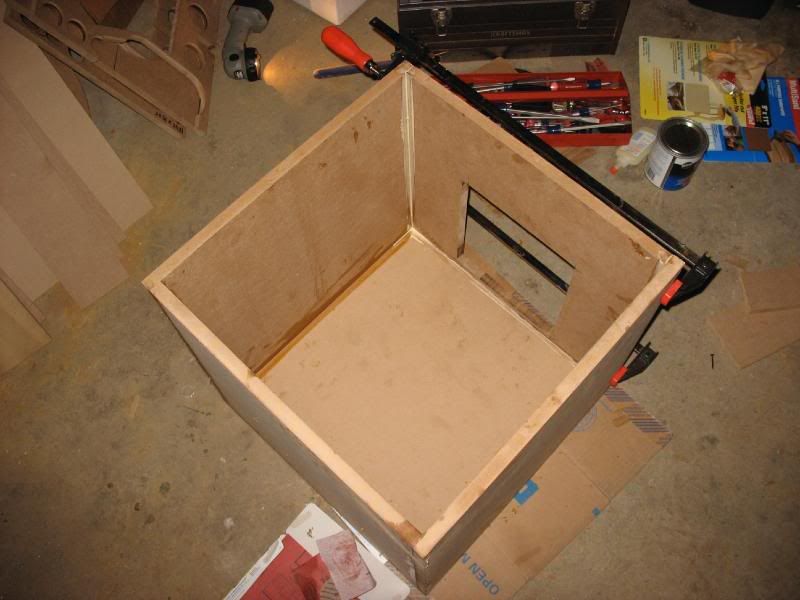 Now, that's a box...
The Amp Side
As you can see here, I've attached drywall screws for extra reinforcement. Two things of note: all the screws have been countersunk with the outer edges and I am using these as secondary reinforcement only! Screws cannot be swapped for wood glue.