The bottom driver side - I've decided to paint this side yellow as it's my least favorite color on the Rubik's cube - looks damn good against the black though...
I knew getting a nice round edge next to the driver was going to be tough - I played around with ideas for a few days before I settled on a method I thought I'd try. Turns out it didn't work, I knew I was going to need something round that I could use as a guide to make the driver cutout into the colored squares. By sheer chance, I own a clock that happens to be the exact same diameter as the driver - worked as a perfect guide for that nice round edge. It's really the only way, I also tried free handing before clocking - the tape and the results weren't nearly as good.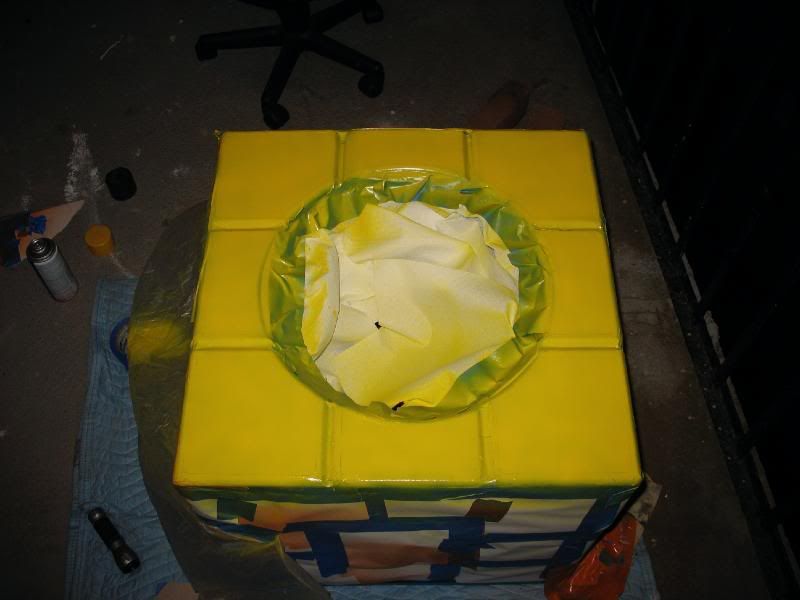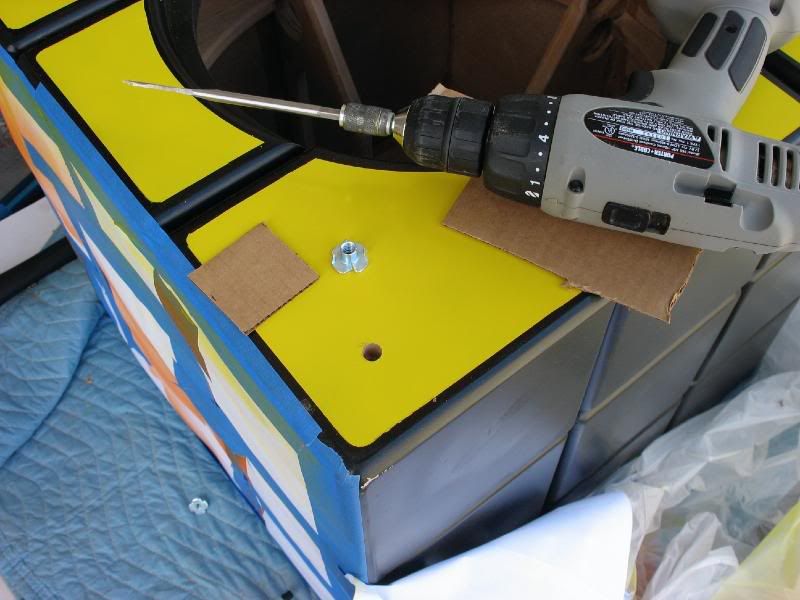 Now back to v1.0 of the legs I mentioned earlier. My original design called for these legs to be attached via T-nuts into the tiles. As i was saying, the weight of the sub by now is around ~120 lbs. After attaching the legs and seeing the wobbly T-nuts i knew these things weren't going to stand a chance. After flipping it over and nudging it, 2 of them ripped out without effort. Despite matching the funky theme, I made the decision to swap them out - only 2 design changes during building - not too bad.
The attached T-nut that later ripped out, ha